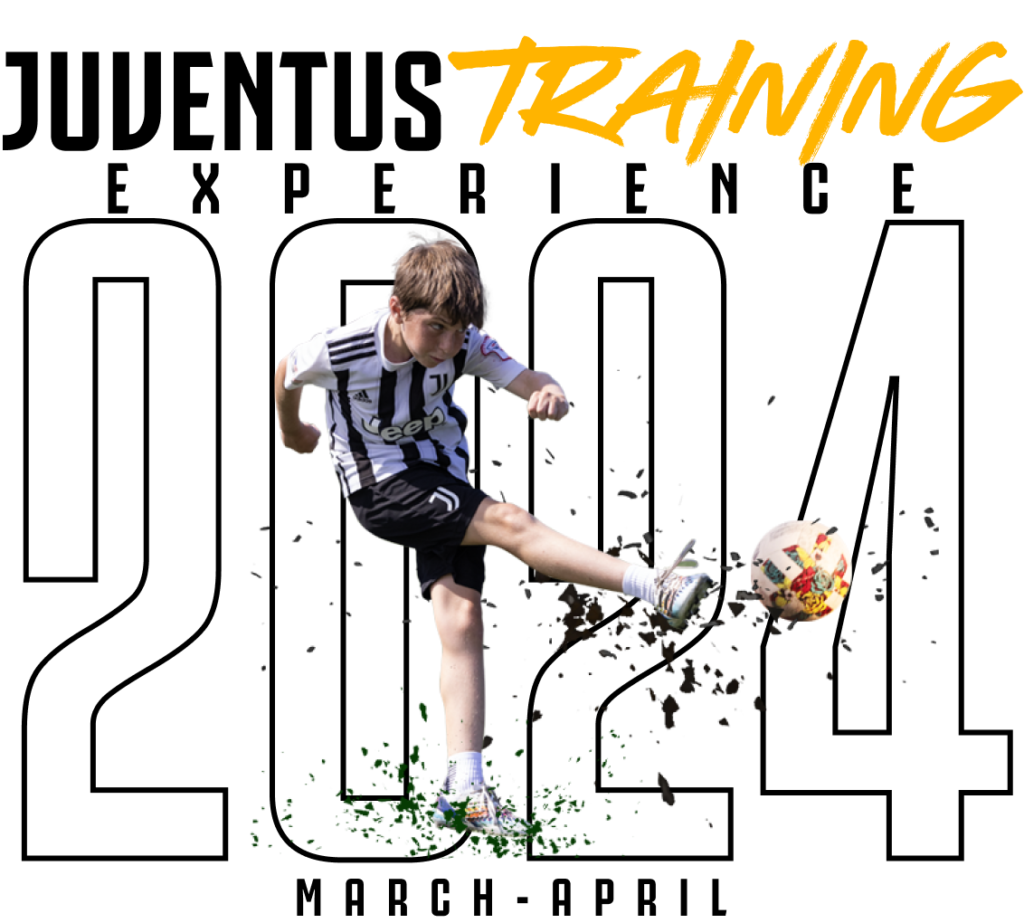 Juventus Training
Experience is coming

in Spring 2024
An exclusive offering has been designed to provide a one-of-a-kind experience for individuals who are eager to fully immerse themselves in the world of Juventus, in the vibrant city of Turin, renowned as the Black & White.
Capital: Turin, Italy.

Live the bianconeri experience in 2024!
Full-board accommodation (7 days) including breakfast, lunch and dinner (starting from the dinner of the first day to the breakfast of the last one)
Each player must be accompanied by an adult. We got your family covered!
Contact us for more information regarding family packages.
For more information. please refer to:
Customer Service
+1 786 459 34 64

We are excited to announce Juventus Academy Miami will participate in the Juventus Training Experience in Italy 2023. In preparation for the trip, you can find more details below..
Departure from Your Location
Friendly match / training session
Tour Allianz Stadium & Museum
Friendly match / training session
Friendly match / training session
Friendly match / training session